What clients say about Sales Training NZ?

We have participated in many sales trainings where the trainers make you sound like salesmen. The problem is that people easily spot sales talk. Marco provided us with sales training so that we can successfully make the sale, without sounding like salesmen.
Our sales increased immediately after just 1 day of training and a follow up mentoring session. It's the best money we've ever spent on training.  Highly recommended for everyone (expect our competitors).

Marco has delivered multiple training sessions to both our Sales team and Account Management team. We held the sessions in our office and I was impressed with Marco's approach to the training. He definitely has a modern outlook and steers clear of usual cliché sales training.
The sales team approach to selling has been redefined through the language used and a mind-set shift in the individual which has raised confidence in their  own abilities. We tackled some difficult subject matter but Marco kept the energy level high and the team engaged.
Marco is passionate about what he does and takes a real interest in the team 'post training' which I haven't encountered before. I don't want to give away too much, I'd rather the competition didn't know!
I highly recommend Marco to anyone that wants to give their sales team a boost in confidence and to stop sounding like old school sales people.
The sales training that Marco provided really stood out from the usual generic "rapport builders". Having a clear plan for my prospects and changing what I thought and said before going into meetings has helped immensely.
2 weeks after the training I nearly did a whole month's budget in one week.  I highly recommended his training.

Marco, we found your training and methodology to be highly effective at making us recognise the common-sense things we were missing that were limiting our success.  You were then able to lead us to methods and solutions that were natural to us.
The fear for us as engineers was that there would be sales techniques that didn't fit with our personalities and brand; but instead you've got us to a place where we are better representing ourselves.
Coupled with planning our customer engagements, setting agendas and more effectively following up with customers are getting far better conversion with customers. 
We found the combination of storytelling (from us and you) as well 'role playing' through real-life scenarios to be an effective way for us to learn. 
When we had a new member of the team join, it was amazing how much difference one day with you made, the combination of a refresher and us, refining our practices and telling stories, meant the employee had a fantastic first sales trip and even created sales opportunities and closed them out unaided.

DairyCare is proud to be one of NZs' foremost suppliers of Natural Herd Health products to the NZ Dairy Industry for over 20 years, with many hundreds of farms using our alternative to antibiotics, which have been scientifically proven to increase Healthy Cow Hours per annum.
For the farmers that means less veterinary costs, higher milk production and more money in the bank.
Two years ago, we decided to significantly grow our client base and we asked Marco to help us develop strategies and tools to help us achieve that.
Marcos' expertise and practical help has been invaluable to us as we continue to grow. I would highly recommend his services to any organisation wanting to increase their sales quickly, powerfully and elegantly.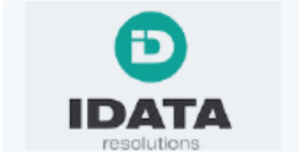 IDATA is an IT company that specialises in Data Protection and Data Storage.  Our sales team's primary skills are technically oriented so there was a need to improve the way we deliver IDATA's value proposition to prospective customers.
Marco's sales workshop inspired the Sales Team to take a different approach to the traditional sales methods. This new approach has created increased confidence in the sales team and has maximised the value of each interaction between the sales team and prospective clients.  This already is leading to improved productivity and increased sales.
Marco has also provided considerable assistance to the management of the Sales Team to ensure that the new approach continues to be of benefit.
Marco's workshop is not your traditional sales workshop, it is a fresh way of looking at things that is better tailored to today's business environment and I highly recommend him anyone that wishes to improve the productivity of their Sales Team.

"We are very pleased with the specialised sales training we received from Marco. He tailored it specifically for our business and our industry. It was developed for us at a high level suitable for doing business with senior decision makers and has been very effective.
It has definitely helped us in bringing in more new clients. Highly recommended.

Marco thank you for your expertise with the Advanced Sales Training for Choice TV last week.
Your approach was refreshing and highly engaging and we were left armed with all the tools we need to do business.
Our team and myself in particular are now confident that we can successfully maintain and grow current business and also significantly widen our client base with new business that is vital for the future of the company.
Immediately our conversion rate on all levels has increased in just the 2 days following the training.
I'd recommend your training to anyone who wants to make more money for their business.
Marco ran a training course for the General Manager and National Operations Manager of Agresso New Zealand.
The day and a half was the best value for money training we have received.
Marco's advice and directions were practical, easy to put into practice, and above all fitted well with our own personal styles, allowing us to pursue new business with integrity.
Marco redefined our views of the business development process, our company, our roles within the company, and even our need for a BDM.  It was genuinely transformational.
He has now given us the confidence to engage with other businesses at a senior level on an equal footing – something we were able to use in client meetings before the course even ended.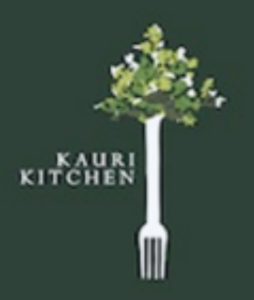 Kauri Kitchen is New Zealand's' top supplier of Organic, Fair-trade and Gluten Free products to major Airlines through to Cafes.
Marco was initially contacted to help us with our approaches to new customers. What we got was so much more – we now have a complete tool kit including a sales foundation resource that we are using daily to win business.
 
Marco was great- he teaches real world techniques based on experience.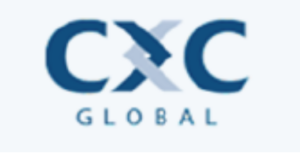 After a twenty year career in sales I'm always open to learning new things, new techniques when it comes to selling.  They say you can't teach an old dog new tricks, however Marco reconfirmed for me that there is still plenty to learn.
It's not about you, it's about the value you bring to the businesses that you interact with. I believe Marco's approach will help you stand-out in a world that has many salespeople all delivering the same spiel in a slightly different, albeit largely the same way.
I liked the plain and simple methods with actionable things to take away.  Prepare to be challenged by Marco – mediocrity and sameness will become a thing of the past, as you focus on having real business conversations.
Marco also provides great ongoing support and as a truly passionate sales professional he is willing to be there should you wish to continue to better yourself and further develop your sales expertise.

Thanks Marco for the great training that you provided yesterday. While you provided really useful insights for every step of the process, these are much more than insights, they are practical approaches that I can see myself using. There was just so much useful information. There were several times during the day that I thought "I can't wait to try that". By the end I was thinking – this is sounding like fun! To sum up: intense, very informative.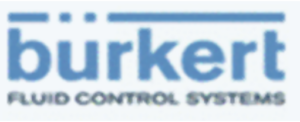 Burkert New Zealand is an international German company that specialises in highest quality process controls. Our clients include New Zealand's largest companies, Fonterra, Coca Cola, Lion Breweries, Montana, Dominion Breweries, Cadburys etc, right through to small manufacturing and engineering companies.
Burkert  New Zealand Ltd recently used the services of Marco Mattiuzzi of Sales Training NZ. Marco was charged with providing a full day sales training customised to Burkert New Zealand's requirements for all of our external sales staff.
Additional to this, Burkert New Zealand also asked Marco to put together a half-day internal staff sales training.
Both sessions were very well received by those who attended, and a distinct rise in confidence, and professionalism was quickly noticed by myself. Marco has helped all of our sales staff to feel better about the way they do business, and results are already starting to show in our sales figures.
Marco also took on the role of mentor to myself, assisting me with settling into a sales managers role, as well as my General Manager role which I was already quite comfortable with. This I have found invaluable, and am very pleased with the ongoing results that are being achieved.
I certainly have a far better awareness of what's happening on a daily basis. I am getting more input from the sales people and find them asking more questions of both me, and their customers. This can only be a good thing for our business.
I would unequivocally say that the decision to use Sales Training NZ was a very good one for the ongoing success of Burkert New Zealand.

The Lending Room is a finance broker specializing in personal loans, we pride ourselves on the service we provide and the product range we offer.  Because we do not have a tangible item to sell our service is what sets us apart from our competitors.   As finance broker's it is important for the staff to engage with the customers to identify their needs and wants, every customer is different and unique therefore we need the skills to understand and relate to each customer.
Marco held a 2 half day workshop with the team and although there were different levels and varying roles held amongst the workshop attendees Marco managed to reach each staff member on their own individual level.
 I would recommend Marco's services if you are a company that is looking to improve sales techniques while still keeping the companies individuality.   Marco's workshops are not straight out of a text book, they are for real businesses and real situations.

Labelmakers prides itself on its high level of service & value it offers its clients such as Coca Cola, Heinz, DB, Foodstuffs & alike.
So when we invest in our staff, quality of service & product provided by training agencies needs to be at the highest level.
Sales Training NZ, Marco Mattiuzzi exceeded our expectations & requirements to provide a thorough & practical training package to Labalmakers.
We will continue to build this relationship based upon this successful investment & its results.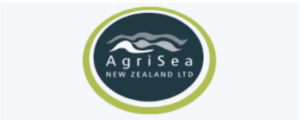 Thanks very much for the training. Having a team of fairly experienced Sales professionals, they were somewhat reluctant with the prospect of "more sales training". Many of them talked of attending 'stock standard sales courses' in the past that they felt were of little value.
Your training was tailored to meet the needs of the team and was absolutely fantastic!
Each and every one of them were motivated, attentive and interested throughout the training. Since then, they have done nothing but talk of how great it was, what they got out of it and the work they're continuing to do doing to improve their techniques/sales skills since their training.
Thanks Marco – much appreciated – will definitely use Sales Training NZ in the future!"

Finding quality leads and nurturing those leads through to the opportunity stage is critical to COGITA's sales success.  We have made a huge investment in our marketing in an attempt to get the leads we require to support our business.  However, even with this investment our lead generators and researchers still had difficulty getting past gatekeepers and objections in our targeted organisations.
Marco has provided training and support for our people, who have now more than doubled their lead generation rates.
Not only are our results much better, but our people report feeling much happier about picking up the phone and are now enjoying their successes.  Since training was conducted Marco has continued to make himself available to us.
We continue to call on him when we get stuck with a script or feel we could use some additional assistance.  We look forward to continuing to work with him in the future, and I would recommend engaging his services as a cost effective method of boosting your lead generation results.

Marco ran a sales training workshop for the sales team at Travelex Global Business Payments.
The group varies greatly in terms of experience, some are relatively new to the game while others have 20 + years under their belts, they all benefited from the day spent with Marco.
While there was a good structure to the day what we appreciated most was Marco's preparedness to be flexible in breaking from the agenda when needed and taking the training to where the staff indicated they needed the most help.
The team has gained confidence in handling cold calling and face to face meetings with prospective clients, approaching these as real business people rather than simply sales people.
Joanna Verberg, Head of Sales & Client Management.
Travelex Global Business Payments. www.travelex.com

Oxxus.net is a web hosting company with many thousands of clients worldwide. We provide hosting services and specialist support to web-hosting companies, web developers and websites to businesses of all sizes with a special focus on java application hosting. We have excellent customer services and support teams and pride ourselves on delivering consistently outstanding service and competitive value to our clients.
We asked Marco to help us convert more enquiries into new clients. Marco worked with the teams and showed them some amazingly effective new techniques for really engaging with potential clients and turning them into new business.
As a result, our enquiry to client sign-up rate more than doubled very quickly and as the teams become more practiced we expect an even greater increase in sales.
Marco also provided valuable sales management advice and planning which has helped us to make our sales operations more efficient and showed us how to keep improving our people and how we do things.
We have had sales training several times in the past but this was by far the most effective. Our investment in his programme paid for itself within 2 weeks. I would recommend Marco and Sales Training NZ to any business wanting to increase sales, customer service performance and sales management effectiveness.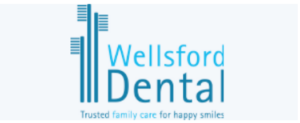 We were looking for a Mastermind who could help us with our training needs at our dental centre. Our aim was to focus on effective business management and customer service skills.
Marco was able to deliver exactly that. He worked with us to create the training material and took on board tips that were specific to the dental industry.
We are proud to say our training went very well. We were really pleased with the outcome and would highly recommend Marco's services to businesses that need that additional training to help staff with customer service and soft selling skills.

Lateral Security is one of NZ's foremost information security companies, with a focus on finance, telco and government organizations.
We specialize in providing holistic information security services – from governance, policy and risk through vulnerability and penetration testing.
Our staff are highly skilled in their fields, with a tendency towards being highly technical.
Marco was engaged to assist our "security focused" staff in becoming "business folk".
Marco's approach was forthright, yet sympathetic and encouraging.
The result? Skilled, motivated staff who enjoy making business happen. Highly recommended!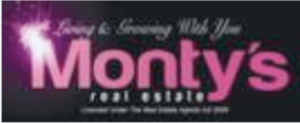 Marco is a fantastic trainer, very relaxed and easy to follow. Our Team all felt the training was very worthwhile and the Principal said it was the best training he had been to in 40 years. We will keep you posted as to how your ideas help us to grow our sales team and their businesses.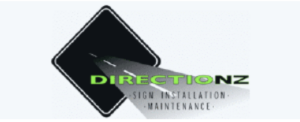 Marco, thanks for the training for our team. With no sales experience in our team, your down to earth approach suited our contracting based staff.
They have gone away with the necessary skills and feel confidant about their approach to new customers.
We have participated in many sales trainings where the trainers make you sound like salesmen. The problem is that people easily spot sales talk. Marco provided us with sales training so that we can successfully make the sale, without sounding like salesmen.
Our sales increased immediately after just 1 day of training and a follow up mentoring session. It's the best money we've ever spent on training.  Highly recommended for everyone (expect our competitors).

Being involved with a start up to market a new drinks brand, but without having any selling experience, we knew that we needed to get some training that would focus on the practical side of growing a new business.
We were conscious that we did not want to sound like the classic sales person, but we did need to know how to approach new prospects, how to get meetings and what we should be aiming to achieve in each of those important stages.
Marco was able to give us a straight forward framework to guide us through the process which we felt made us sound like business people, not sales people.  Our training with Marco helped draw out the great aspects of what we are trying to do and really got us to think about our business in a different way.  We now have the confidence to grow the business using the skills and approach that Marco has taught us.

We at Schofields strive to be the very best in everything that we do. We've been in business for 86 years, and we're the number one Holden dealer and the number one Nissan dealer in NZ. But we're not resting on our laurels. Our customers are key and the way we keep in contact with them is extremely important.
We recognise that the sale of the vehicle is only the first step in what we want to be a long and mutually beneficial relationship, and well-planned and executed CRM is vital in today's market.  Staying in touch regularly and backing up our more traditional media presence with personalised attention is important – whether it's a regular phone call, an e-newsletter or a service reminder card in the mail.
More proactive customer service and marketing keeps Schofields front-of-mind whenever our clients are thinking about vehicles. We want to build mutual trust and look after them throughout the life of the vehicle. That's why it's called relationship marketing, after all.
So why did we engage Sales Training NZ? Well, if you've ever been to Schofields you'll know that we have a very loyal and long-standing sales team (unusual in this industry, there's usually a lot of churn) and by dint of our reputation we've been able to rely on the business coming to us. However, the market's changed in recent times, and we recognized that we have to change our approach as well.  So we're getting smarter. And offering our team a chance to learn advanced telephone skills was a no-brainer.
However, we didn't want standard telemarketing training. Our sales people are self-managing and diverse in style, and we didn't want to 're-programme' them. Marco got that, and he was able to tailor the training he offered accordingly. He has given our sales team focused training and advice on how to use the telephone for better communication and better results.

We at Kiwi Roofing ltd have found the services of Marco Mattiuzzi to be very enlightening. We have struggled in the past to relate general sales training to our business and the systems we use.
Marco firstly took the time to understand our business model then provided us with one on one coaching sessions. The training was specifically modelled around the need of our clients, this provided us with the tools to sell our products and services with a greater understanding of the value we can directly provide to our clients.
To put it simply by providing extra value we have increased sales. They win and we win

We gave Marco Mattiuzzi a brief outline of our company and pin pointed the need for help with management of our sales staff. Marco gave invaluable advice and taught us tools to improve our management systems. We have applied his techniques  and have found them to be simple and time efficient ways of tracking sales, tracking staff time efficiency, and in general keeping tabs on where they are, who they are seeing and the outcome of the sales call.
From putting these simple techniques into action we have had an increase in sales, an increase in time productivity of staff members and a higher hit rate. We highly recommend Marco Mattiuzzi, he has sound advice and his techniques work.

Very successful few days spending time with our team giving them some great tools to assist with sales.

Marco got us moving and focused; he is driven to help get results and is open minded. He helped us implement systems to achieve targets and challenge our limiting beliefs. The kick in the butt that we needed!

Marco has been able to systemise the way we do things so that the offer is immediately front and centre of the prospects mind.
He has our people much more focused on the customer and being led by their responses for more specificity and ultimately, better results.

Marco worked with one of our sales team and we have been very pleased with the results.
He first talked to us about our key sales objectives and then developed constructive and repeatable methods to help us better achieve them.

I had a great experience attending Marco's in house training session at Dr Reddy's New Zealand Ltd. It provided me with a completely new awareness of how to approach clients on the phone, and face to face, by focussing on a business approach rather than selling.
It was apparent that Marco has vast experience and depth of knowledge in marketing as he has worked for and trained many clients in this field. The training all happened in a fun and relaxed learning environment due to Marco's sense of humour.
Marco gave simple, practical, specific tools that were easily applied and internalised and inspired people to be better at their jobs and proud of their work/role.

Marco delivered a 2 day Sales Training workshop to my team. It was very relevant to the telephone sales work we do. All the team got involved and we walked away with a clear idea how to talk on the phone and communicate as a business person rather than a sales person.
We also gained very useful techniques on how to converse with our customers to dig deeper and uncover more information as to how our business is helping their business succeed.
As the team leader I am keeping what we gleaned foremost in their minds and we have started weekly team meetings to share ideas.
 It was definitely worthwhile.

"I contacted Marco basically off the testimonials on his website. AND THEY ARE ALL TRUE. He was great to work with and really challenged our thinking. It was not comfortable all of the time which was just what we needed and he always followed up with free support. 10 out of 10 stars"

Marco helped us gain a laser focus on the real value proposition from the work we do. He also gave us a great formula/approach our consultants could use when having sales conversations.
This has given our consultants a lot more confidence than they had before to engage in sales conversations with business people.

Over the past few months Zealmark Group has had the pleasure of utilising the knowledge and skills of Mr Marco Mattiuzzi as a facilitator of our Sales training courses.
Participants have commented several times on the depth of experience that Marco has and the unique techniques that he utilises to convey his lessons.
As a highly active forwarded thinking company we here at Zealmark have chosen to be very particular with whom we select to facilitate our courses. We are very pleased with all aspects of Marcos knowledge and delivery style and look forward to taking advantage of his talents in the future.

Ochre Business Solutions provides expertise in the fields of business education and mentoring since 2003.  During this time Ochre Business has educated almost 2500 people in business ownership and entrepreneurship as well as worked alongside 200 businesses to strengthen and grow their business.  To be able to accomplish this feat, Ochre Business aligns itself with likeminded professionals, for the delivery of these particular services to our business clientele.  A large part of the selection process is not only dependent upon their personal business experience but also, they must have a strong passion for business growth and excellence and possess exceptional business acumen. 
We have been fortunate to have had Marco Mattiuzzi work alongside Ochre Business since 2005 as a Business Facilitator.  During this time, Marco has shown excellence in his performance and has a strong passion for business in particular excelling in the field of business sales and marketing.  Ochre Business was unfortunate to lose Marco in 2009 as he pursued other business interests.  However, we are extremely grateful for the high level of expertise and knowledge he willingly provided and continue to support him in his business endeavours.

For anyone considering taking advantage of a training course taught by Marco, our advice is to get in while the getting is good! Marco's training was instrumental during the start-up and long term strategic planning for our business and has been an ongoing key factor in the growth and success of the enterprise.
Drawing upon a wealth of business experience, both domestically and abroad, he teaches you the information that you really WANT and NEED to know. His courses are an intense focused package of practical information and insider secrets which we recommend to anyone doing business in New Zealand. These courses have our highest endorsement.
Effective Business Strategies
After having had him as a lecturer for a business course at Ochre Business School for nearly 9 months, I must say that I was very impressed. Marco has got to be one of New Zealand's top sales and marketing trainers, having learned at the coal face of going out there and just doing it in the University of Hard Knocks as well as having gained the academic qualifications.
I have been in sales for 30 years and was still impressed at this man's passion, experience, knowledge, insight into human nature and his ability to get ideas and concepts into the heads of people who want to learn. I would certainly not hesitate to recommend Marco to anyone who wants to increase their sales and keep their staff productive and happy!"
Gene Wyngaard – Managing Director
Effective Business Strategies Ltd. Auckland.
Marco's approach is based on understanding the challenges of your organisation, as well as helping you to identify your own personal challenges and ideal development areas. From this, the key mantra was that of 'simplicity' – from the need's analysis, effective questioning and even the establishing of an attractive agenda when setting up meetings.
This had an immediate impact, in terms of putting together a strong value proposition, adjusting my approach to key elements of our solution in order to create greater commitment from existing and new clients, and helping to create a more effective common language within our sales team and senior management.
The key effect for my organisation was an increase in sales and quality opportunities, using the strengths of our solution rather than be saddled by the weaknesses that were in place.
Marco's ability to attune his approach to your own capabilities and personality, always made his sessions compelling, rewarding and inspirational – and was a constant source of encouragement throughout. This created a new enthusiasm to my approach to my role, with positive results.
I couldn't recommend Marco enough – and even though I will be embarking on a new adventure overseas, I am confident that what I have learned is easily transferable to any commercial environment.

I am lucky enough to have used Marco as a sales mentor over the last several months. Marco's knowledge and skill set produced results for my business straight away.
The coaching gave me the necessary steps and confidence to call on new clients and grow business into existing clients. Marco's out-of-the-box thinking, and training has been a huge asset to myself and my business.
The results were immediate after only a few coaching sessions and my business revenue will continue to grow as I gain further coaching from Marco.