"Our sales increased immediately after just 1 day of training" A. Breingan, MD. Choice TV.
"…The best money we've ever spent on training…" T. Bird, GM. Agresso NZ
"… More than doubled our lead generation rates" B. Gagas, Director Operations, NZ. COGITA NZ
"Sales Training NZ tailored to meet the needs of the team, absolutely fantastic!" K. Bradley, Director. AgriSea New Zealand Ltd
"…Marco exceeded our expectations & requirements …" B. Baird, GM. Labelmakers Ltd.
"… we have increased sales …" N. Popovich, Director. Oxxus.net
"… improved productivity and increased sales …" R. Winch, Sales Director. IDATA Resolutions
"… Sales Training NZ provides amazingly effective new techniques …" J. Verberg, Head of Sales & Client Management. Travelex Global Business Payments.
"… for real businesses and real situations …" T. Glass, Director. BizeAsset Ltd
"… the team has gained confidence in handling cold calling …" K. Sharma MD. DairyCare
"… Highly recommended …" A. Crawford. Head of Business Development. Orcon.
(And stop missing out on sales)
Yes. I show most business types how to double, triple and even quadruple their sales very quickly.
Hello my name is Marco Mattiuzzi, and welcome to Sales Training NZ.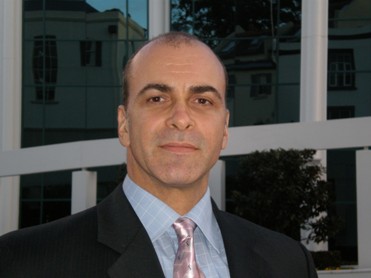 Sales Training NZ is one of New Zealands' top high-performance specialist training consultancies.
I train business owners, sales people and consultants how to open more doors and convert more opportunities, the way the most successful business people and deal-makers do, not like sales people.
If you need more sales, appointments or opportunities for business, I will help you or your people to achieve that quickly.
And, I guarantee that my training will bring you outstanding success in selling.
There are not many training consultancies that will do that.
It works – Delivers fast results – Is immediately useable.
This is the most effective sales training available anywhere.
Some of my clients have literally doubled their sales within the first few days after the training and were thrilled and relieved at how easy it actually was when done properly.

If you've had sales training before and not obtained the ongoing success in selling your products or services that you expected, I know why.

You will have success in sales with this training.
Through tailored one to one or in-house training, short courses, programmes or coaching you will learn the greatest skill that anyone in business can possess, the ability to open doors and successfully and professionally present your propositions to a potential new client or customer in a way that makes good sense to them.
Anytime, without the need for marketing expenditure. In business, that's real power.
Whether you're a small business owner or running a large organisation, I'll show you or your people how to get in front of and win new business effectively, elegantly and quickly. And then keep bringing it in.
I make people much, much better at sales. I'll do the same for you.
Below are some of my clients and course attendees. You'll be in good company.
Below are 3 of my most requested workshops and coaching courses.
I will also help you to optimise your entire sales function, implement Best Practice methodologies and set systems for continuous improvement that are essential for consistent high-performance.
Here's my guarantee again: If you believe that you have not received real value from what I teach you,I'll tear up your bill.
You have no risk. You can only gain. 
That is one of my value propositions to you. What I teach, works.